Committee Jurisdiction: Primary jurisdictions are building standards, common interest developments, eminent domain, farm worker housing, homeless programs, housing discrimination, housing finance (including redevelopment), housing, natural disaster assistance and preparedness, land use planning, mobile homes/manufactured housing, redevelopment: housing, and rent control.
The Housing and Community Development Committee is located in the Legislative Office Building, 1020 N Street, Room 156 and the phone number is (916) 319-2085.
Please visit the Legislative Hearings page for more information.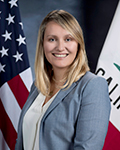 For information on how to submit a position letter please see the 
Important COVID-19 Information
The public will have the ability to participate in committee hearings by offering comment in the following ways:
The Capitol will be open for attendance of this hearing; however, due to guidance on physical distancing, seating for the hearings will be minimal for the press and public. In-person attendance is not recommended. All are encouraged to watch the hearings from their livestream on the Assembly's website at 

https://www.assembly.ca.gov/todaysevents

.
Remote Testimony Station location:

Sacramento – State Capitol Park - North steps

Written testimony before the hearing via the position letter portal. Please note that any written testimony submitted to the committee is considered public comment and may be read into the record or reprinted.
Additionally the Public Access information for phone testimony will be posted to our Committee website the Morning of our hearing.